Pet Sim X June 2022 Mini Summer Update – All You Need to Know!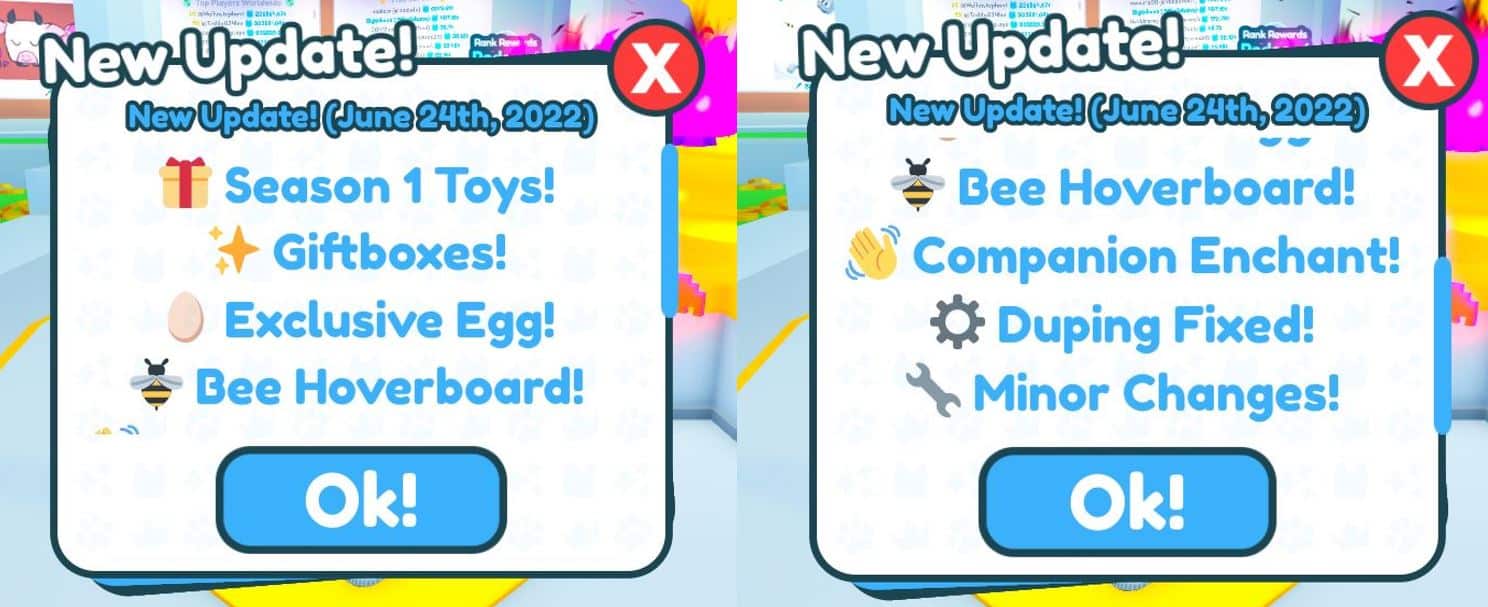 BIG Games and Preston have just dropped a new update! It was released on the 24th June and Preston has called this a "mini-update". He also said that a 2nd part of the update will be released soon – and we are very excited! So this update can be considered Part 1 of what some people call the "Summer Update".
What new pets are in this update?
In this Part 1 update, or mini-update, we have brand new pets!

Firstly, we have all new pets which you can hatch from the Exclusive Pets Egg, purchased from the Exclusive Shop. You can hatch one egg for 800 Robux, or three for 2,500 Robux. They are the:
*Click on each pet above to see more info and values!

Next, we have the pets which you can get from Season 1 Toys! You can purchase these toys at Epic Drops, Target or SMYTHS Toys Superstores. They are the Mystery Pet Minifigures and Mystery Pet Collector Clips – and they come with DLC codes! You can redeem these DLC codes for the following in-game pets:
*Click on each pet above to see more info and values!
What other features are in this update?
There are also more changes to the game below!
Giftboxes – when you purchase any of the Season 1 Toys, you get a giftbox after redeeming a DLC code. These giftboxes give you the new pets we covered above.
Bee Hoverboard – a new hoverboard skin that looks like a bee! It is yellow and black with wings. Just like with the new pets, you can only get this by redeeming a DLC code from a Season 1 Toy.
Companion Enchant – an enchant where the pet will be as strong as your strongest pet.
Duping Fixed – a fix for duping pets and diamonds, we wonder if it will be fixed for good in this update!
Minor Changes – other minor changes in the game that aren't as important.