Roblox has many different games. Of course there is Pet Sim X – but have you heard of Blox Fruits as well? If you like to play games where there is a lot of grinding and fighting to level up – then you will love Blox Fruits too!
Roblox Blox Fruits
Blox Fruits is inspired by the famous One Piece manga. In this game you get to pick to play a marine or a pirate, and you level up your character's Stats and abilities by fighting bosses, NPCs, and using Blox Fruits. There are cool weapons to use such as Swords or Guns. You can even trade Blox Fruits with other players too after it was added as a feature in Update 15. If you haven't played before check out some guides here at bloxfruitscodes.net!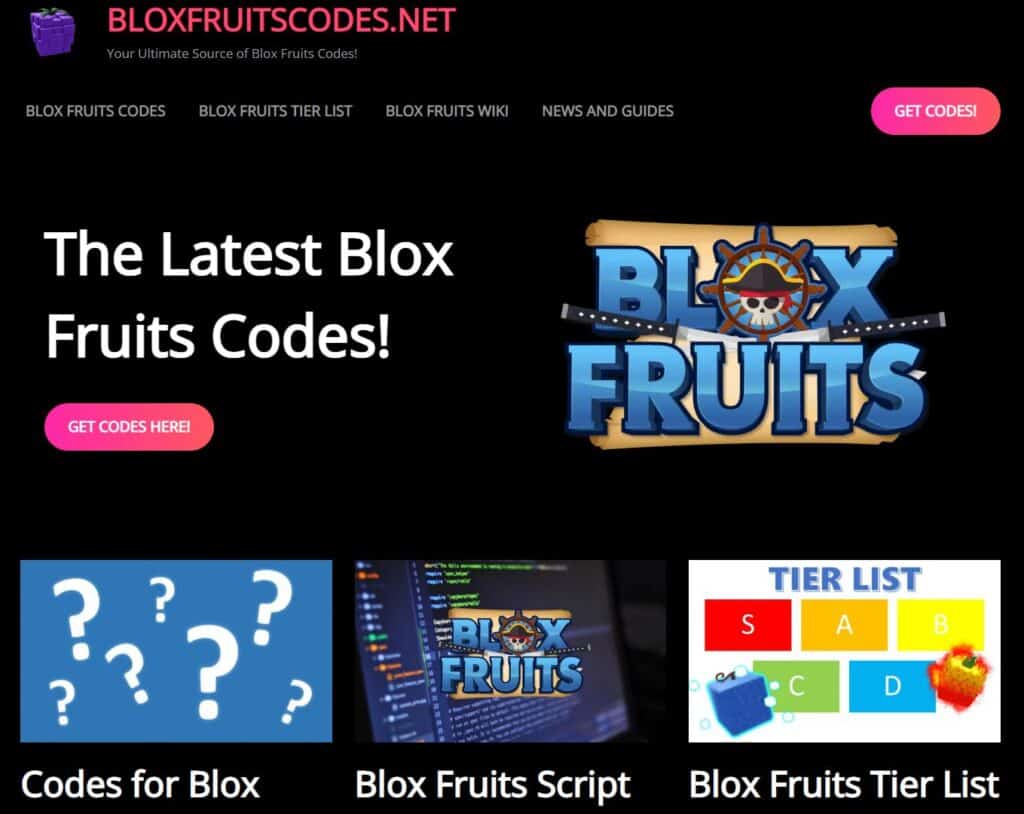 Blox Fruits Wiki
Blox Fruits are an important part of the game, and there are 3 main types of fruit. They are Beast, Elemental and Natural. They let you transform into beasts, give you power ups and other bonuses while you grind. Check out the Blox Fruits Wiki to read more about these fruits – and also if you want to see what the fruits look like, their type (such as Elemental or Natural) and in-game prices.
Blox Fruits Codes
One of the best things about this game is that there are always free game codes available – and you can redeem them for things such as experience (EXP or XP) boosts, Stat resets and in-game currency. Of course all these bonuses make your character stronger, quicker – allowing you to progress in the game faster to new worlds and new bosses! You can find all the latest codes here at Roblox Blox Fruits Codes!