IF YOU PLAY ADOPT ME YOU NEED THIS!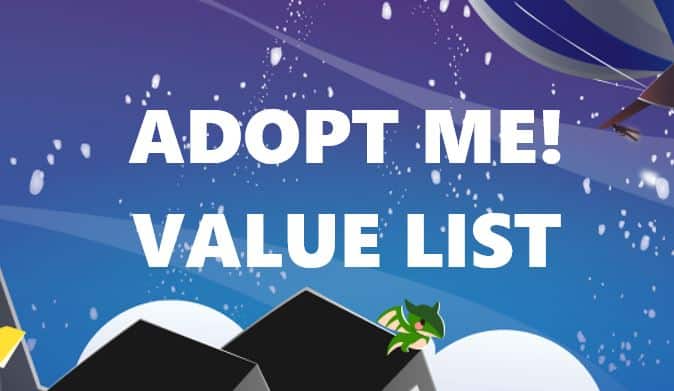 We are all massive fans of Pet Simulator X here – however, when we are not playing Pet Sim X, then we are playing other Roblox games such as Adopt Me! Now, Adopt Me and Pet Sim X are very similar in that they involve collecting, and then trading pets. However, in Adopt Me, you can also trade many other things like vehicles, strollers, food, and pet accessories.
Adopt Me Trading Values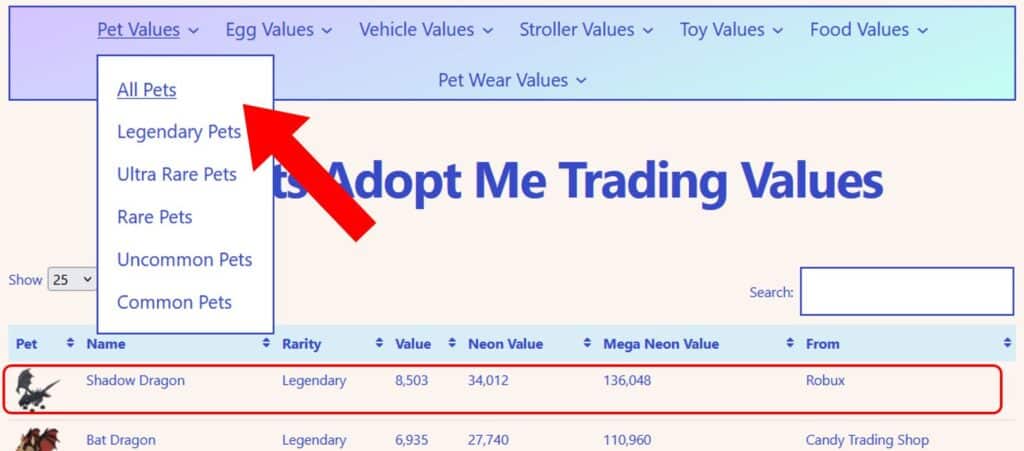 Wouldn't it be useful to have a list of values you can refer to when trading in Adopt Me? Well, we've found an Adopt Me website with just that! AdoptMeTradingValues.net has got all the Adopt Me value lists you need! For example, if you head on over to their All Pets Adopt Me Trading Values page, you can see things like:
A picture of the pet
The pet's Rarity
The pet's Normal Value, Neon Value and Mega Neon Value
Where the pet is from
The pets are organised from most valuable to least valuable, so you can see the most valuable and in-demand pets at the very top. You can also search for the pet in each value list! How cool is that!?
All the Best Adopt Me Trading Value Lists
We've linked all the different value lists you can find at AdoptMeTradingValues.net below. Check them out so you don't get scammed again!
Adopt Me News, Guides and Codes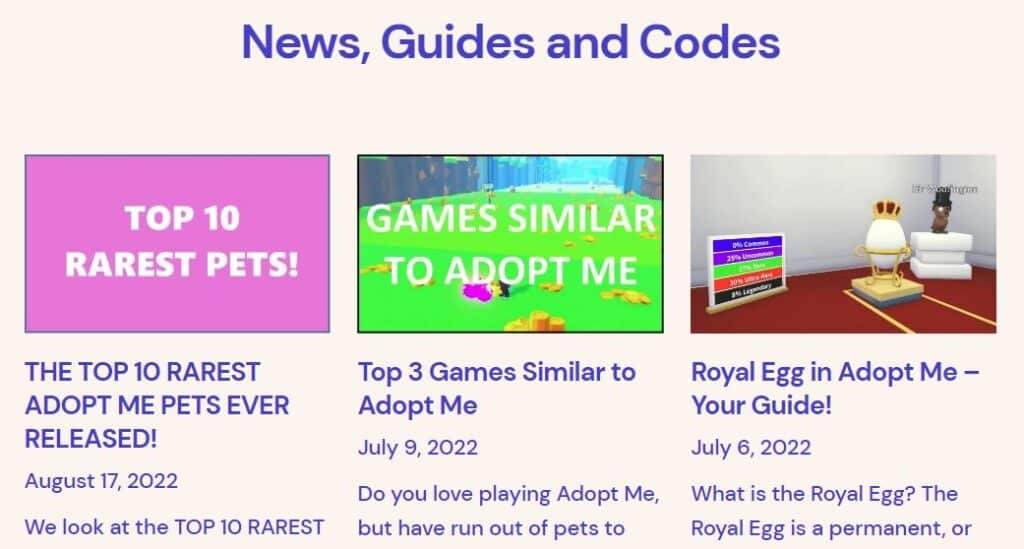 There are also heaps of news, guides and codes about the game in their News, Guides and Codes section. For example, they talk about the TOP 10 RAREST PETS and have an Adopt Me Trading WFL (Win Fair Lose) Guide. Be sure to explore this area and read the articles to become an expert on Adopt Me!